Disclaimer
Read me!
This is Kawaii! World
Enjoy the blog
Leave coments, and please
DON'T make spam here. :D


The Girl
Who Am I?

Hi, I'm Wis. I'm from Chile. I'm a perky goth and weeaboo girl. I love kawaii stuff, lolita fashon, kitties, metal & rock music, and my evil plushie pig.


Archives
All the memories
Recent
~
Cute Kawaii Pillows
Vesper Miniatures
Eat me Ink
Postulaciones
Kawaii Culture
Imperial Fiddlesticks Emporium
Elegy Clothing
Segundo Premio
Hola a todas!
Visit Book
leave me a message!
Affiliations
Do you want to affiliate?

Déjame tu solicitud para que te afilie!
Visits
Who visit the blog?
Credits
About the blog's design
Designer:
Romanticide
Resources:
♥
♥
♥
Edit by:
Adobe Photoshop
© 2009 all right reserved




About me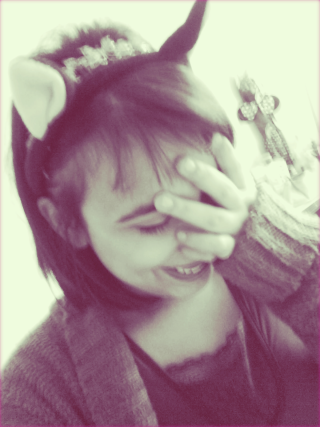 ENG:Hi! I'm Wish, the writer of this blog. What can I say? I'm a little big girl...When I'll grow up (?) I wanna be a beautiful butterfly

and fly for the blue sky... Ok, it's a joke! I'm a sweet food lover and a crazy but shy girl. I'm a perky goth, that means I'm a goth girl who doesn't bite and I'm friendly and sometimes...I can be tender
I really hope you enjoy my little and cute blog!
ESP: Hola! Soy Wish, la escritora de este blog.
¿Qué puedo decir? Soy una pequeña niña grande...Y cuando sea grande (?) quiero ser una linda mariposa

y volar por el cielo azul... Ok, es broma! Soy una amante de las comidas dulces y una chica alocada pero tímida. Soy una perky goth, lo que significa que soy una goth girl que no muerdee y que soy amigable e incluso a veces...puedo llegar a ser tierna
Realmente espero que disfruten de mi pequeño y lindo blog!
Visit my oter blogs // Visita mis otros blogs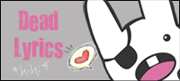 Back to Blog?
About the Blog
Kawaii World nace a inicios del 2010 como una forma de justificar el hecho de que siempre andaba intrusando en tiendas web kawaii. Realmente fue como una loca idea que apareció de pronto en mi mente...en el fondo nunca se me ocurrió que sería tan exitosa dentro de los bloggeros y bloggeras kawaii. A decir verdad, todo esto de lo lindo y esponjoso luce como un total alter ego ante mi, pero el que haya abierto este blog no ha querido decir, bajo ningún motivo que me he vuelto loca...o por lo menos me esfuerzo en hacer que todos, incluyéndome, crean eso. La finalidad de este blog es dar a conocer y reunir en un solo lugar las distintas tiendas kawaii que se esconden en los rincones rosas de la red (?), para que así, todas y todos los amantes de esta tendencia proveniente de Japón, puedan disfrutar, como yo lo he hecho secretamente durante años, de todo lo que el kawaii tiene para ofrecernos. Debo agradecer a todos los que han hecho que este proyecto haya crecido poco a poco hasta convertirse en lo que es hoy, y a los que pronto llegarán, para construir el Kawaii World de mañana. Sin ustedes, este blog solo sería un espacio sin sentido, más que para mi.

Back to Blog?
My Friends


Resources:

Kitty Kawaii Pink | Mikupi | Cute Kawaii Love | Annyz Kawaii | Omo*Chu | Kippy | Berry Cake | Recursos Kawaii | Mi Mundo de Creación | Sweet Kitty Love | Cydonia

Web Shops: Tinkerbell's | Kuii Kuii | Hinomo Accesorios | Cute Cherry Shop | Bad Luck Shop
Personal Blogs

Take Care | Hniakit's Life | Konoka-chan | My Dear Diary | El Peso del Mundo Dream House | Diario Luuly | Winning Days


Miscellaneous

Oh! My Ferret | Pupee Addiction | Kawaii&More | Dulces Momentos | Tokio Bunnie | Antique in the Future | G.S | | Sweet Kawaii Love | Whii Kawaii | Ana&Will | Namine | Ponipan | Megatokitafan | Sweet Cupcake | Naty's Corner | Hen-to-Pan


Forums AniHeart
Anime, Manga and Videogame Animadamente Bizarro | Ikemen Paradise


Back to Blog?